Contact us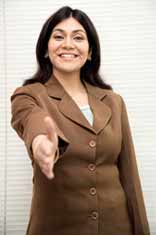 Aptech offers diverse training solutions for corporates, universities, governments and other organizations.
Request a training solution or contact one of our offices below.
Head Office
Are you an organization or individual who trained with Aptech Training Solutions in the past?
Share
your experience with us. We'd love to hear from you!
Aptech Training Solutions
Aptech House
A-65, MIDC, Marol, Andheri (E)
Mumbai - 400093, Maharashtra, India
Tel: 022-28272300/01
Fax: 022-28272399
Regional offices
West
Mumbai
Aptech Training Solutions
2
nd
Floor, New Haven Enterprise Pvt Ltd. Compound
49-H, Parsi Panchayat Road, Near Champion Seals & Packaging Pvt. Ltd.
Andheri (East), Mumbai - 400069, Maharashtra, India
Tel: 022-42040000
Fax: 022-42040027
Pune
Aptech Training Solutions
710, Anant Chambers, 4
th
J.M.Road, Shivajinagar
Pune - 411005, Maharashtra, India
Tel: 020-25511430
East
Kolkata
Aptech Training Solutions
Castle House, 5/1A, 5
th
Floor, Hungerford Street
Kolkata - 700017, West Bengal, India
Tel: 033-44073401/3402/44018000
South
Bengaluru
Aptech Training Solutions
No. 6, 6
th
Floor, C Wing, Mittal Towers, M.G. Road
Bengaluru - 560001, Karnataka, India
Tel: 080-41239767/68, 080-40828000/9740646340
Chennai
Aptech Training Solutions
9
th
Floor, West Wing, Asiravatham Business Center
Fountain Plaza, No. 345, Pantheon Road, Opp. Egmore Museum, Egmore
Chennai - 600008, Tamil Nadu, India
Tel: 044-28190551/2/3, 044-43554655
Hyderabad
Aptech Training Solutions
3
rd
Floor, 1-1-60/7 Beacon Towers, Near RTC Cross Road
Behind Saptgiri Cinema & NABARD Office, Musheerabad
Hyderabad - 500020, Telangana, India
Tel: 040-4200010/20
Kochi
Aptech Training Solutions
2
nd
Floor, No. 31/2-D4, Lane No. 1
Ambelipadam Road, Vyttila Janatha, Vyttila P O
Kochin - 682019, Kerala, India
Tel: 0484-4144888
North
Noida
Aptech Training Solutions
A-31, 2
nd
Floor, Sector 3
Noida - 201301, Uttar Pradesh, India
Tel: 120-4505600/700 Aptech Training Solutions
D-69, Ground Floor, Sector 2
Noida - 201301, Uttar Pradesh, India
Tel: 120-4510150
Lucknow
Aptech Training Solutions
1
st
Floor, Lenava Cyber Height, Opp New High Court, Gomti Nagar
Above Bata & Sagar Ratna Hotel, Vibhuti Khand
Lucknow - 226010, Uttar Pradesh, India
Tel: 0522-2980039
Bhopal
Aptech Training Solutions
2
nd
Floor, Chinarr House, 231, Zone-II
MP Nagar, Above Arya Bhavan Restaurant
Bhopal - 462011, Madhya Pradesh, India
Tel: 0755-4031400